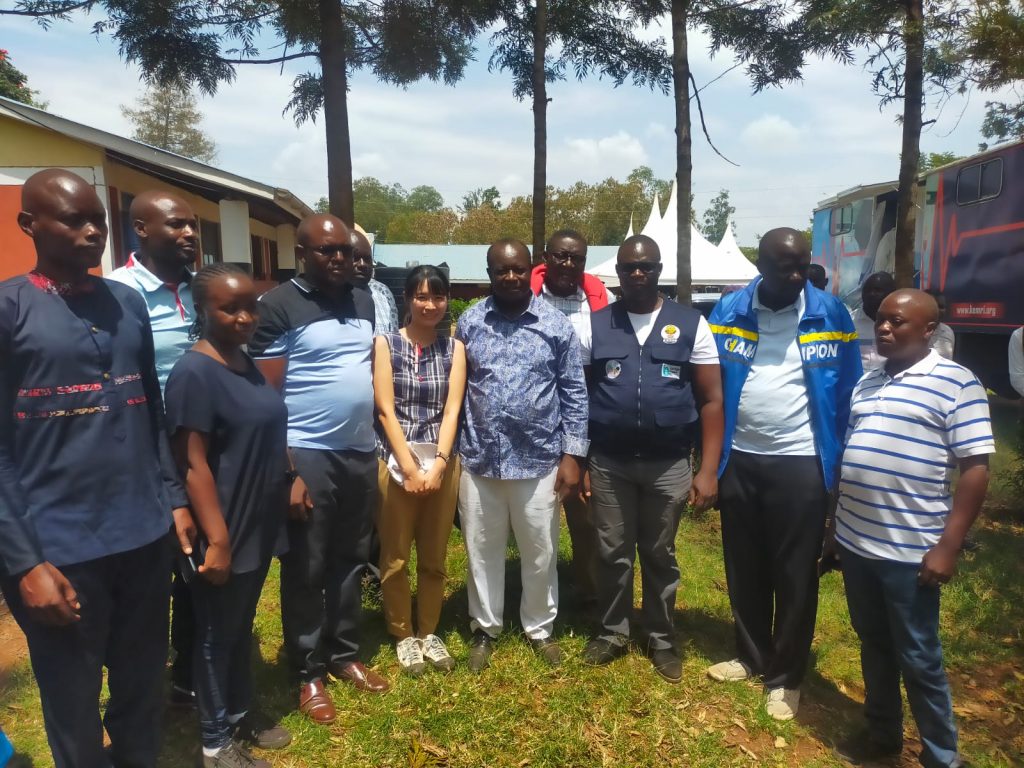 This event was held on the 18th August 2023 at Ndhiwa primary School,hosted and organized by Ndhiwa MP. Hon.Martin Owino in collaboration with various partners i.e. Moi University, Moi Teaching and Referral Hospital, KEMRI, Ministry of Health, Homabay County.JICA-NUITM and other partners.
We were grateful for the invitation and successfully managed to treat 5 jiggers' patients at our station, one patient had chronic diseases (Diabetes and HIV positive) and other skin diseases. The best we could do with this patient was to refer to the sub-county Hospital to receive treatment thus we did a follow-up and ensured he received medication.
Jiggers is one of the neglected tropical Disease, there is less sensitization about it and its patients normally suffer from stigmatization ,it is not easy for them to come out and receive treatment in public gatherings, we were happy to receive the 5 and conducted the treatment and gave health talk on proper livelihoods.
Ms.Kana was called upon to talk to one of the media stations i.e. Ramogi TV and Citizen TV on jiggers, the prevalence at the beginning of the project and progress towards eliminating it.
We would like to thank Hon.Martin Owino and other organizers /mobilizers for the good work. We at Nagasaki University are determined to eradicate the menace and promote Healthy livelihoods.