Molecular Infection Dynamics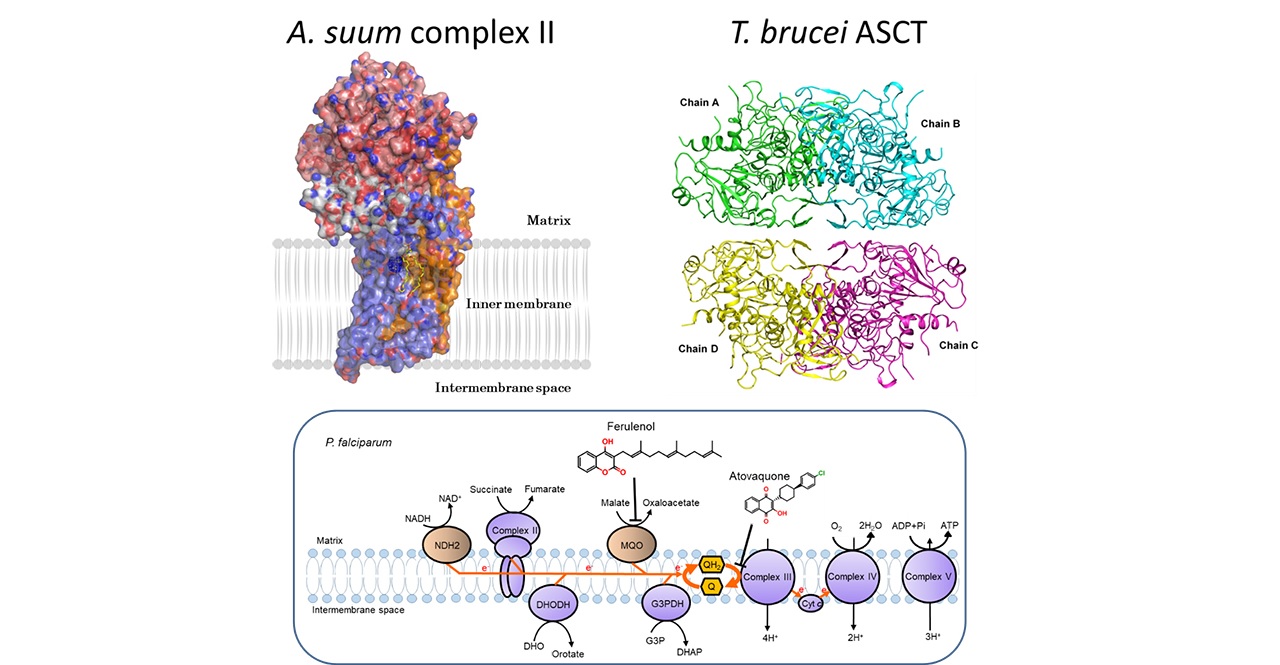 The Department of Molecular Infection Dynamics, in cooperation with Department of Exploratory Research for Drug Discovery aim to identify drug target molecules and to establish screening systems in order to find lead compounds with potential use for treatment, prophylaxis and transmission blocking against malaria.
Members
Associate Professor

Ken Daniel Inaoka

Assistant Professor

Takaya Sakura

Research Fellow

Yukiko Miyazaki

Research Fellow

Bundutidi Gloria Mavinga

Research Fellow

Tagod Mohammed Suliman Omer

Research Fellow

Masaharu Eriguchi

Research Fellow

Mu Quanki

Assistant

Miyuki Kasai
Activities
This Department conduct research on microaerophilic metabolism conserved in several pathogens such as parasites (protozoa and helminth) and bacteria, in order to understand the molecular mechanism of parasitism phenomena.
We utilize multidisciplinary approaches, consisted by biochemistry, molecular biology, biophysics, structural biology and chemical biology, to conduct our basic and applied research.
Our target infectious diseases include protozoan parasites such as Plasmodium spp., Theileria spp., Trypanosoma cruzi, T. brucei and Leishmania spp.; helminthes such as Ascaris suum, Anisakis spp., Haemonchus contortus and Fasciola spp., and bacterial pathogens such as Mycobacterium spp., Campyrobacter jejuni and Helicobacter pylori.
We also conduct research on cancer. Intestinal parasites have evolved sophisticated machinery to adapt and survive in hypoxic and nutrient deprived environment (microenvironment). Certain type of cancer cells also possess similar machinery to survive under tumor microenvironment.
Our activities are supported by research grants acquired from KAKENHI (MEXT), AMED, GHIT and Private Companies.